At the University of Nairobi, Kibisu Kabatesi was one popular student. He was known as KK by his college mates like me. He was a very good writer and loved doing poetry. And then he had his dreadlocks which the Moi government associated with being a rebel.
Kibisu Kabatesi was also a very good actor who loved his work in theatre and was good at it.
Those things made Nairobi University very happy. We could do so many things as a country. And it was kind of hard at that time but nothing was stopping Kenyans from going to their desired destination as a country.
We were in prison in 1983, when Kibisu with a whole bunch of 67 students ended up at Industrial Area Remand Prison after spending months in police custody.
Read: Dead and Deader: Mudavadi in Nairobi without his babysitter.
After our very first day in prison, our good friend Onyango Oloo was being taken to court to be sentenced because his case was over. The students had a fight with the prison guards because they came in to beat up Onyango Oloo because the night before, the students refused to sleep as they helped OO to prepare his statement for the court on the sentencing day.
Onyango Oloo, a fellow student at Nairobi University was 19 years old when he was sentenced to five years in jail and the students with him at the Remand prison in INDA were ready to fight on his behalf.
He was a first-year student who had a handwritten note in his bag going to Mombasa where he had lived most of his life. The article under the headline " A Plea to Comrades".
OO was just asking student leaders like myself (Secretary-General of SONU), Titus Andungosi (Chairman of SONU), Patrick Onyango Ouma (Paddy) Secretary-General of SONU), Isaac Rutto (then SONU deputy chair), Mwandawiro ), Also later deputy chair of SONU) and others to calm down.
We are talking about 1982. A one-party state was declared officially by Moi and the motion passed in one day after being moved by Mwai Kibaki.
So we are in prison because of the mess in the country and we tell the prison guards that we are all in the same prison.
We have a sentence so we will leave prison. We told the guards they can't leave prison. It is a life sentence for them.
We told the guards to go to hell at night because we knew they had no keys to open our prison cell. The prison boss does not give the guards the key at night because they are afraid the guards could smuggle people out of jail. So they couldn't touch us at night.
In the morning they came like an army and started beating Onyango pretty badly and students joined the fight to protect Onyango Oloo.
David Murathe was there and he was a very militant guy so he told the guards to leave OO and when they kept beating him, Murathe took a swing at the guards and all hell broke loose.
Read: You cannot lecture President Uhuru on his home turf, Murathe to DP Ruto
Nobody told Murathe that you don't take a swing at the prison cops inside the jailhouse and hit them to leave your buddy, and when Murathe took that swing we were all left for dead.
Once Murathe hit the guard they unleashed everything on us and damn near killed all 67 of us.
By the end of it all, we were all lying naked in smoking hot concrete in the middle of the prison. That is the closest I have been to being inside a heated oven. Oh for the love of god.
After almost dying from the heat we were all taken to block E which is meant for people on death row. We were not on death row. We knew that much.
I ended up in one cell of eight people, with my friends Kibisu Kabatesi, David Murathe, and others.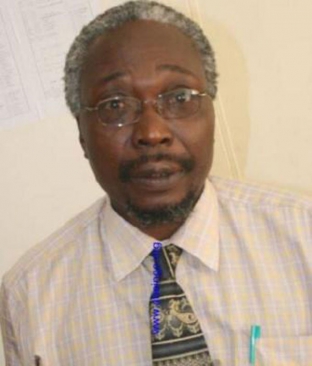 Then we had a fight with the guards while we were there after some months and they accused Kibisu of being the bad guy because he had dreads. I told the guards it was me who poured crap out of the door and it was not Kibisu. That was it for me. I was taken to the block where they kept mad people.
So I have known Kibisu for a long time and I knew he has worked very closely with Mudavadi for a long time and I was wondering how can Kibisu live with William Ruto, who has specialized in beating and killing Kenyans who were fighting for multi-party?
Anyway to my relief I read this from Kibisu and was very pleased.
This is KK in his own words.
''ANC leader Musalia Mudavadi's spokesman Kabisu Kabatesi has hit out at DP William Ruto for his attempts to undermine political bigwigs from Western.
Kabatesi blasted Ruto for his political overtures to have Mudavadi and Ford Kenya leader Moses Wetang'ula enter into a pre-2022 political marriage with him.
He said at no time have Mudavadi and Wetang'ula lacked political partners to work with for them to seek the company of a person "whose character is wanting".
"The two welcome political partnerships underpinned by integrity," Kabatesi said in a blistering attack on the DP.
Ruto has sustained calls for the two leaders to work with him ahead of the next general election in the wake of a bitter falling-out with President Uhuru Kenyatta.
Ruto on Saturday chided the two leaders over what he termed a tendency to snub him despite his many 'calls' to have them strike a political deal.
"I always call them. At least tell them to pick up my phone calls. Maybe they fear my calls because they think I want to ask for their votes," Ruto said.
He spoke during the burial of Maurice Mabonga Wanjala, the father of Bumula MP Moses Mabonga."
Read: Turn Uhuru into Kenya's enemy number one: Is that a winning strategy for Ruto and Mudavadi?
But Kabatesi said before Ruto can even reach out to Mudavadi and Wetang'ula, he should first exorcise his demons in Jubilee Party.
"He must face the truth that he is part of the mess the Jubilee government has brought on Kenyans. He cannot wriggle out by pretending to be impoverished Kenyans' Robin Hood," Kabatesi said.
He said Ruto's attempt to appropriate and personalize government projects as he did demonstrates a devious character and desperation to cling on any straw to survive the political onslaught he faces.
Kabatesi said Ruto has panicked because of the two Western leaders' unity and efforts to bring together the Luhya nation. He termed it ridiculous for a man who has been claiming massive support in Western to seek a forced marriage with Mudavadi and Wetang'ula.
"If Ruto is so sure of support from Western people, it makes little sense for him to seek a forced marriage with Mudavadi and Wetang'ula. His bravado hides a worried and panicking man," Kabatesi said.
He said the DP plays politics of deceit and buying political support using money whose sources are suspect.
"He (Ruto) covets and is infatuated by hubris. It is hubris that drives him to undermine his own government and oppose his boss, the President," Kabatesi said.
He said Ruto's arrogance blinds him to go to the backyard of Western leaders and issue an ultimatum.
"Ruto is showing all the signs that give meaning to the adage that 'pride comes before a fall.'
"The two leaders aren't ready to offer Ruto a shoulder to cry on; not until he reforms his waywardness and makes peace with his partners in Jubilee. He cannot be demanding partnership when his house is burning," he said.
Adongo Ogony is a Human Rights Activist and a Writer who lives in Toronto, Canada