As the negotiators take up their responsibilities, we will embark on a series of direct engagements with members of the public through town hall meetings and public barazas," the coalition said in a statement on Tuesday, April 11.
"The purpose of the town hall meetings and public barazas is to enable the party explain to the people where we are and the upcoming course of action following the suspension of protests," it added. 
From everything Kenyans have seen in the media Raila and Azimio are committed to Peace Talks with William Ruto and his UDA team. That is what Kenyans want right now. It has to happen and and it has to work for the country. That is what leadership is about. Kenyans expect that from William Ruto and Raila Odinga now.
We Are Ready To Talk But Don't Come With Disrespect, Raila Says
"We want talks and we are ready to talk but come with a clean heart in the talks, not with disrespect. If you disrespect then you will also be disrespected," said Raila.
"We are not mad men who want to see bloodshed in our country. We also have children, mothers and fathers. We want Kenyans to be united and if they (gov't) have refused, then it is up to them."
Reiterating his call for peace, Odinga said that the anti-government protests are anchored on the foundation of peace.
He blamed the government for the death of citizens and destruction of property during protests, claiming that the violent aftermath is a result of excessive police action.
"We are peaceful people and we want peace. some people are saying that all we want to do is protest and destroy people's property and that is not what we are doing," he said.
"Protesting is not destroying any person's property. The ones who are causing chaos are the ones coming with teargas and water and guns. Those are the ones bringing destruction and not us."
"We want to do everything in peace and peace is what will deliver Kenyans from where we are now to where we will find relief."
And then we have the Police Boss Japhet Koome crying about Azimio inviting the ICC to monitor the situation in Kenya and investigate crimes by the police forces against Kenyans. IG Koome should welcome that investigation. If Raila's people are committing crimes they will be held responsible and if Koome and his boss are committing they too will be held responsible by the ICC. What is wrong with that?
IG Koome says Azimio letter to ICC will not intimidate him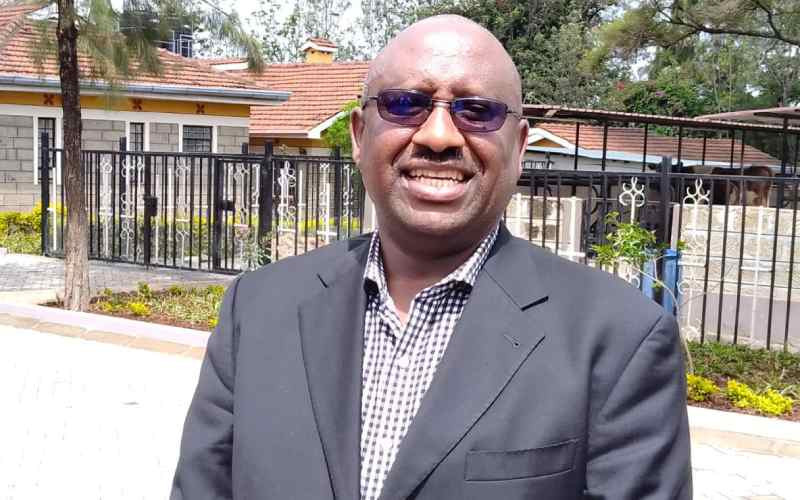 In a statement to the media on Sunday, April 16 morning, Koome said he is not intimidated by the letter. He adds that his ouster will not stop the police work from going on.
"Even if they take me to ICC, there are other patriotic police officers, over 101 000, that will take over and serve Kenyans in accordance with the law," said Koome.
He issued the statement at his private residence in the Kamulu area, Kangundo Road.
The national police boss has also given a green light to the Raila-led coalition's planned rally at Kamukunji Grounds on Sunday afternoon.
Through his lawyer Paul Mwangi, Raila listed eight local journalists alongside their contacts and nine protesters he said were killed by police during the protests.
The list also included 20 others Kenyans who were injured during the Monday and Thursday protests.
Down to the Talks the most important thing for the country right now.
Kenya is in dire straits. Even William Ruto's key allies in the counties are crying. This thing is crashing and it has to be fixed now.
Today the counties came crying again.
"Counties are in danger. We risk grinding to a halt. We have not received money since December. I understand there is a financial constraint but we urge the National Treasury to know that counties also have workers," Council of Governors chairperson Anne Waiguru said on Friday.
One of the most important aspects of any talks between Ruto's team and Raila with his Azimio team has to be on how to address the economic meltdown in the country. Do that and then address the politics with Kenyans. Then we can talk.
Adongo Ogony is a Kenyan Human Rights Activist and Writer who lives in Toronto, Canada