One big phenomenon in this year's General election is that Raila Odinga has allied himself with like-minded politicians to form the Azimio la Umoja Movement as their coalition to vie for every political seat in the country including the presidency and to build a united national political group to form a government that will unite the whole country to work for national prosperity for all Kenyans.
On the other hand, Ruto and his allies including his noisy twitter mob are still rooted in the myth that they are fighting against Raila and his ODM party. Why do they have this disparity with common sense and dealing with reality on the ground?
Simple. Ruto and his group have wrapped their heads in the belief that if they frame the battle for the 2022 General Elections as that between ODM and Ruto's alleged national party, UDA, then all they have to do is bring up their well-practiced tribal genius in demonizing Luos and the race is done.
Read: Raila scares the hell out of those robbing the country blind. They know themselves
Ruto and his team have missed the train by miles and it has already left the station. Chasing a train that has left the station is another matter altogether.
Azimio la Umoja Movement led by Raila Odinga is real and it could very well be one of the most powerful political forces we have seen in our country since Mwai Kibaki and Raila Odinga worked in Narc to end the Moi dictatorship in the 2002 General Elections.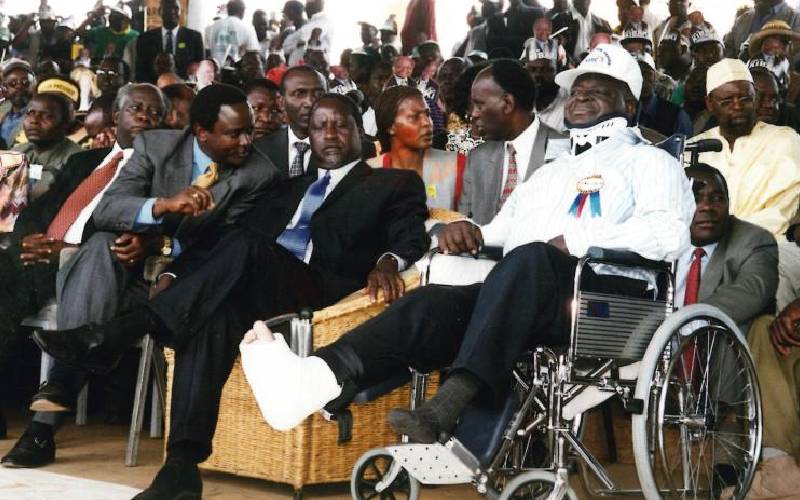 These kinds of movements change history. That is our experience as Kenyans.
Take this weekends Azimio meeting in Naivasha where Raila met 30 governors from every part of the country.
These governors did not come there to have chapati with Raila.
The 30 governors came to the meeting in Naivasha to meet Raila and to define their vision for the country with someone they think could be the president of Kenya come August this year.
The one thing Ruto will regret seriously is that he did not see Azimio coming and he was too busy with minor irrelevancies to deal with it and put his own agenda for national unity and cohesion for Kenyans on the table.
It looks like such a platform doesn't exist at all in Ruto's UDA. At best it is an afterthought
Here is Ruto meeting with his counterparts today, Monday January 17, 2022 to build his own national unit. Good luck with that.
Adongo Ogony is a Human Rights Activist and a Writer who lives in Toronto, Canada