The whole world knows how much I love Chelsea football team. I have loved them since Drogba and Etoo took us there. I still do.
Now this Edou Mendy dude is something else. He won the biggest trophy in Europe last year when he helped Chelsea win the European Championship in Porto in June 2021.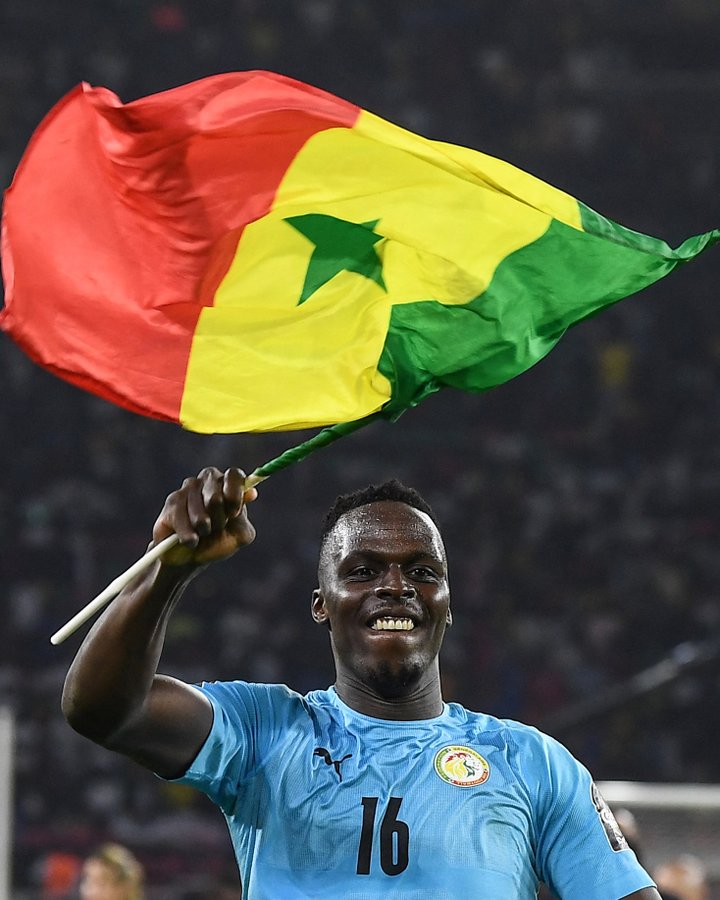 Chelsea then went ahead to win the super cup against Villareal at later in the year. That is too big ones in a row. At the Super Cup it was Keppa who did the penalty save.
Now Mendy wins his third trophy in less than a year and he had to head to UAE right away to contest another global trophy.
But at Afcon Mendy and his team did the job.
I feel good for Mendy. The first African goalkeeper to win the ultimate European championship. The best goal keeper in European football. Now the best goalkeeper to win Afcon.
Next is the goalkeeper to win the world club championship. Keppa is there too. Just a lovely team.
Chelsea has won two of the last world cup level games. They have another one coming in just days. Take all three and add Senegal big win and what else does anybody want.
And Sadio Mane made me mad. He gets a penalty inside five minutes of the game. You lock that.
But that goalkeeper for the Egyptian team was really special. But Mane did not make the mistake when given a second chance. Me and my son were running all over the house because we really wanted Senegal to win.
And my son told me about a story he heard about Yaya Toure saying that Afcon is world Cup for Africa.
Me and this man we argue all the time about sports and arts. So he says why does Africa have four teams and Europe has twenty plus. in the World Cup.
I tell him if FIFA allowed Africa to field one team and take our players in Europe for that team it would not be a contest. We would whip their ass repeatedly.
Look at this team.
Goal: Edou Mendy
Defence:
Alaba, Koulibaly, Rudiger(Sierra Leone),
Middle Field.
Ngolo Kante, Ndindi, Aurélien Tchouaméni
Attack
Romalu Lukaku, Auba, Origi, Dembele, Mane, Salah, Odoi, Zaha.
Afcon brought some very prominent football players to the contest. We have to be very proud of that.
Afrika has very good foot prints in world football right now. The record speaks for itself.
Anyways for our Mendy, he has to fly to join his team. That is where the action is. Please get another trophy.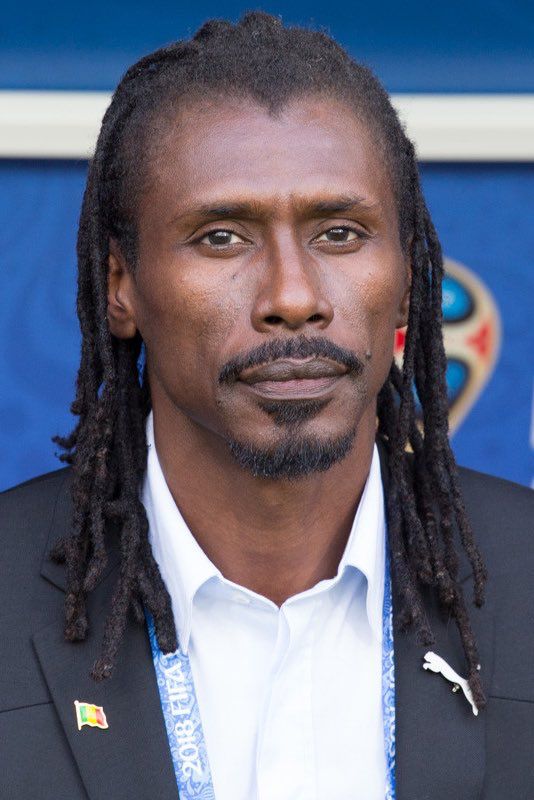 And this is Senegalese football coach Cisse who had to ask the president of Senegal to allow an African coach to handle the team. He got what he wanted and a whole lot more. Good for him and for Senegal.
And Dakar is on fire: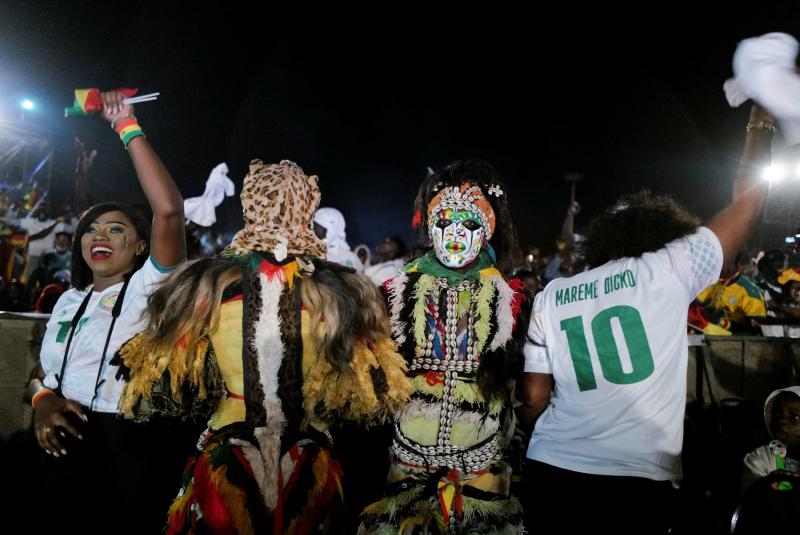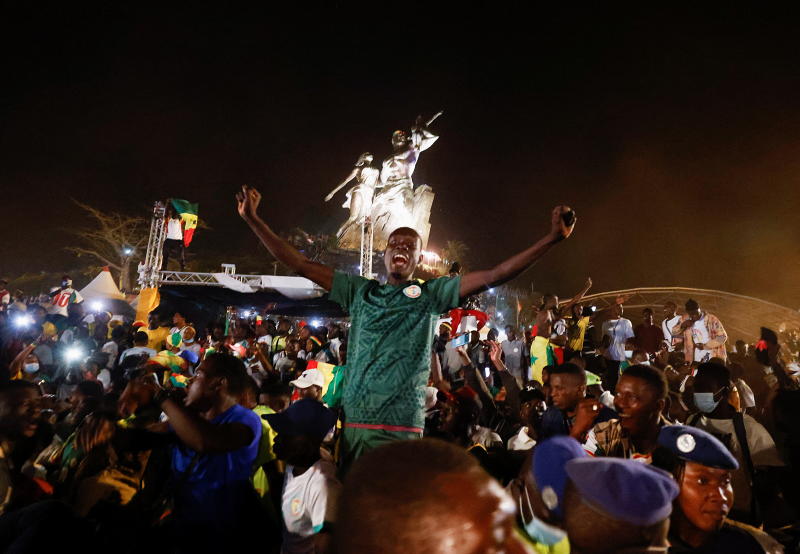 Adongo Ogony is a Human Rights Activist and a Writer who lives in Toronto, Canada