In the politics of our country, and the way our political leaders at all levels of government rob Kenyans, grabbing their tax money is outrageous and annoying. Other times, it is beyond belief and truly frightening for our country.
This is one of those out-of-control abuses that our politicians commit against those they claim to represent, but it happens so often and gets worse every day to a point it is now just part of our lives. It has to be stopped and August 2022 will provide Kenyans with that opportunity.
In this case, 33 MCAs from Embu county are in Tanzania as we speak specifically to learn "good manners" and how to "court voters".
You would think the first thing to learn about good manners is "please don't steal taxpayers' money" to go have big parties in Tanzania.
The first thing to learn about "courting voters" is the same. Don't rob them and expect them to elect you again so you can continue doing the same. At least have mercy on your constituents and the Kenyan taxpayer.
The whole trip is costing the Embu county Kshs. 20 million. The MCAs get that as part of their allowances. God knows what else those allowances cover. In this case, the Embu county government had to take Kshs. 10 million allocated to the Sports Department, and transfer that to the MCAs allowance budget. They had spent everything allocated in their budget for allowances.
In this case, each MCA is being paid Kshs. 37,184.00 per day to entertain themselves. That is the kind of money most Kenyans do not get to earn in a whole year.
The cost of the two-week "training" session for the MCAs means every MCA will be paid Kshs. 520,576.00.
That is the kind of money most Kenyans don't get to earn in their entire lives.
You give any Kenyan that amount of money they are set for life. For the MCAs it is just money for a two-week rendezvous for fun in Tanzania.
This has been going on forever in many counties. The Embu MCAs were actually in Tanzania to learn good manners in September 2021. Obviously, they learnt nothing about good manners then but must have enjoyed the trip so why not go for it again.
And look at the Embu Governor's Office. He could as well have that office under a tree or under some rock. But this tells you the county is not interested in investing in anything for the people of Embu.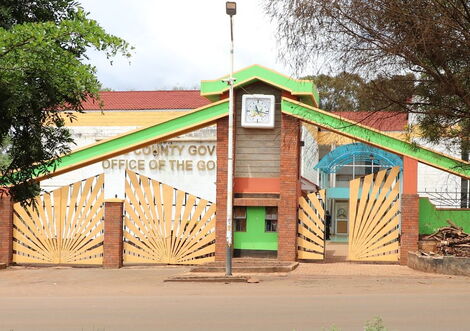 Other counties including Kisumu county have been involved in the exact same nonsense.
In other words, it doesn't matter who the governor is, it doesn't matter which county, these people think that the county budget is for them to steal whichever way they want. This just can't work for the country and it has to be stopped.
Read: Ruto now takes a full charge on his boss in an effort to fight Raila. Big mistake?
I know what these Kenyan politicians do when they take public money for these trips. I have seen them here in Toronto when they come for those visits. Their plan in the trips is to get the best hotel, go to the 5 stars for expensive food and spend the whole day shopping. Dubai seems to be one of their favorite places for those meetings. It is obvious why.
One of the biggest problems in our 2010 constitution which will have to be addressed is that the way the counties are structured is perfect for theft of public funds. You would think that was the intention of the 2010 constitution which some people want to make our Bible forever.
The 2010 constitution provides that the senate take a big role in making sure that the counties are run efficiently and there are no thefts of public funds. If anything comes up, it goes to the senate which is supposed to get the governor involved to come to the Senate and provide answers and be held accountable.
That never happens, because in our eat and eat political system by the politicians from the public pot, the senators are not there to protect the public interest for Kenyans.
Every senator is there to protect the governors from their parties and their regions anytime those governors are accused of stealing public money.
So the Senate in Kenya which was supposed to protect the public from misuse of their money by the county governments actually do the opposite.
Senators protect the county governments against any accusations of stealing our money. Every politician is there to cover up for each other because they are all doing the same thing. That is why they are in politics in the first place.
Raila Amolo Odinga is having a big event this Friday, December 10, 2021, to launch his presidential election campaign and I seriously hope that he tells Kenyans how his government will save our country from this rampant theft of public money, at all levels, starting with the Constituency Development Fund (CDF) to the abuse of resources at the county level up to the national government.
We need specifics and not just the usual sloganeering of oh I will fight corruption which is often made by the same people accused of massive corruption and theft of our money in Kenya.
Mr. Odinga, please tell us how you are going to ensure that the big sums of money allocated to our county governments are not being stolen and used by the politicians and their appointees for their own personal benefits.
Mr. Odinga, please tell us how you will make sure that our Constituency Development Fund (CDF) which has been in existence for 18 years is actually being used to benefit Kenyans and not the politicians' personal needs.
There is a reason why not one single Kenyan M.P ever talks to the voters in their constituencies about what they have achieved with the tons of CDF money they have every year for 5 years, and some for ten years or more. Isn't that supposed to be the biggest item in an M.P's menu for re-election?
Now some of them are screaming at Kenyans about the bottoms-up fantasy they have, the CDF is the best bottom-up model we have. We have our CDF bottom-up model which has been around for two decades. What have we achieved with it? M.Ps don't want to talk about that but they want more CDF money and we know exactly why and what they will use that money for.
Read: No fence-sitting for Uhuru during the marathon?
If Kenya cannot fix how we use the CDF and County money to help communities develop from the ground up, there are no bottoms up. The M.Ps steal CDF and County money and it will bottom-down for Kenyans forever. The politicians are cleaning you outright from the bottom and they want more and that is what they are being promised by some leaders. How can we accept this madness?
One of the very few Kenyan M.Ps who actually work and do real things for his constituents is this guy.
His brother was doing the exact same thing before he passed away. And Kenyans never hear any noise from this guy in rallies. He is too busy. Just incredible work.
Meanwhile, our politicians are now turning elderly Kenyans into freak shows for their entertainment.
This is the new Kenyan revolution by some leaders who think poor people are less than trash. It is just really sad and Kenyans will see through this charade. Kenyans are not stupid people by any standards.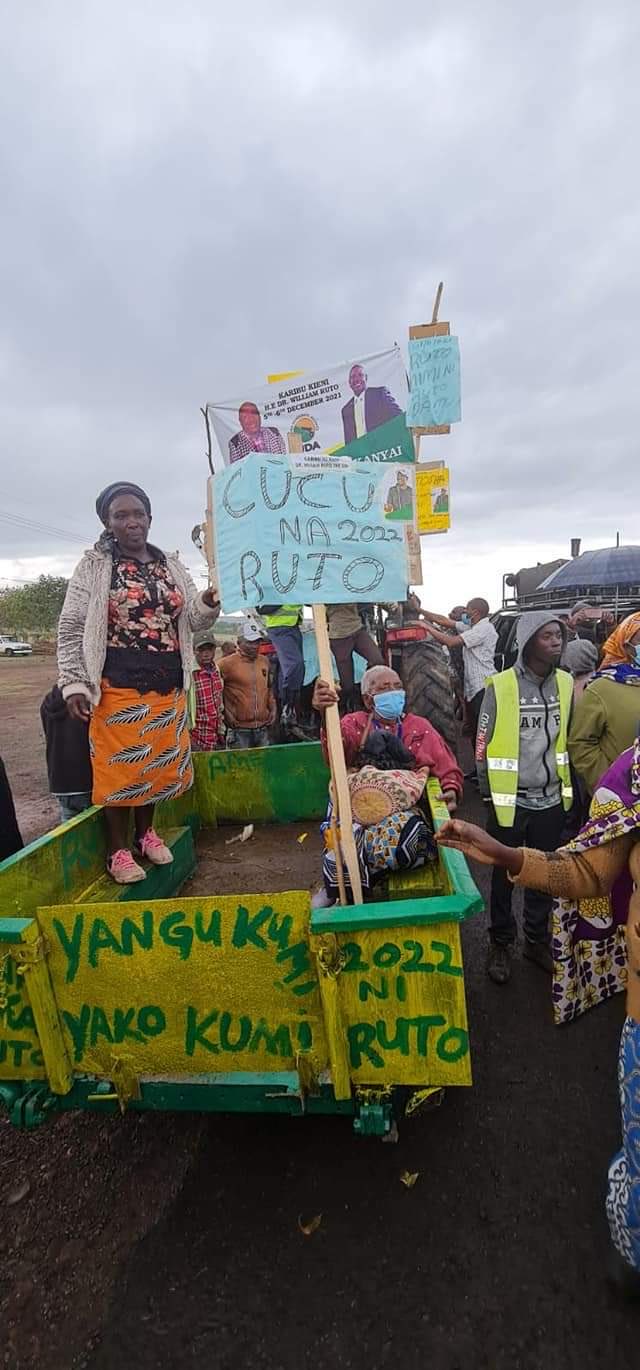 Last, Mr. Odinga, please tell us how you are going to stop the mega robbery of public money by the national government. Whether that is money to build dams, money for our health including COVID money, money to provide irrigation to help our farmers and other services, and money for our education system.
We need these questions answered rather urgently.
Kenyans need those issues addressed by Raila on Friday at Kasarani in real concrete terms. The nation is waiting to hear your words on corruption and other issues but corruption is killing the country and we need answers now. Real answers and real action.
In the Ruto camp, the DP is making it very clear that his first job will be to defend the thieves who will be in his government.
Corruption in Kenya has reached a level that is actually capable of strangling the country to death.
Adongo Ogony is a Human Rights Activist and a Writer who lives in Toronto, Canada