Finally, the law is catching up with the mighty Buckingham Palace, the centre of all monarchies in the world and home to Queen Elizabeth.
A judge in Manhattan, New York ruled that Prince Andrew has a case to answer in the case against his sexual abuse of underage girls facilitated by his friend Epstein, who trafficked girls for sex for the big boys including the prince.
The case was filed as a civil suit by Prince Andrew's victim Virginia Giuffre who accused the prince of sexually abusing her when she was 17 years old.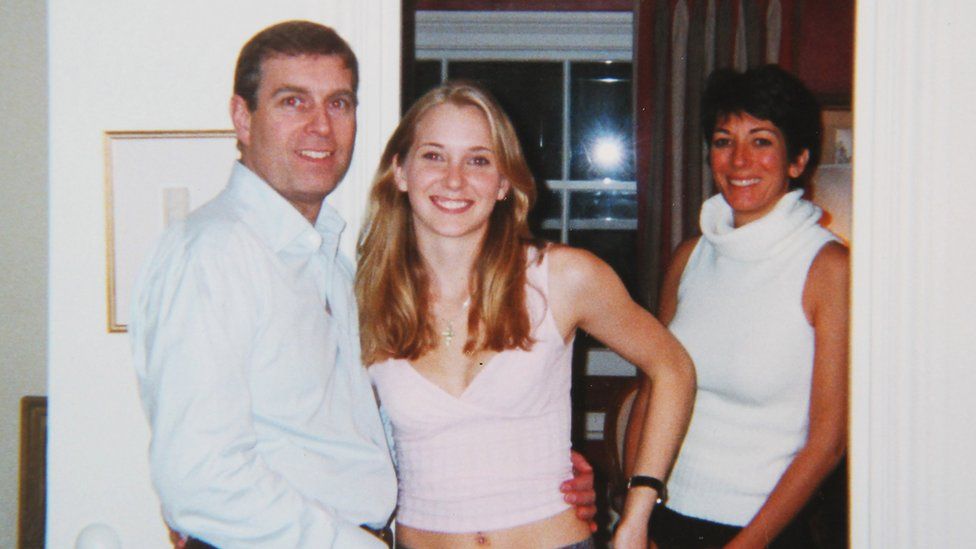 As per the ruling, the sexual abuse lawsuit against him should proceed to trial.
The embarrassed Royal Family that has defended Andrew all the way is now faced with the necessity to "de-royal" Prince Andrew and save some face as they let their man battle it out and hopefully find a way to wiggle himself out of this terrible disaster for the supposedly infallible Royal Family.
For a while now the big story from Buckingham Palace has been about Prince Harry and his wife Meghan Markle and their children Archie and Lilibet Diana.
The huge story came out when Meghan Markle raised concerns that somebody in the Royal Family asked her how black her kid was going to be implying some discomfort with blacks at the Buckingham Palace.
Meghan raised that concern and all hell broke loose. The white world and white media that worship the English Monarchy and Queen Elizabeth were livid and Meghan particularly faced a lot of media abuse for belittling the Queen and Buckingham Palace.
How dare a simpleton lucky to be in the palace try to say bad things about the Royal Family.
And then of course there was the Oprah interview and the Queen of talk shows talked to Harry and Meghan and they didn't hold back.
This made a lot of regular monarchists in the media particularly go after Meghan for lying about racism in the Royal Family.
Never mind that the English Monarchy was the architect and most prominent agent of colonization of people across the globe mainly in Africa and Asia.
Kenya was colonized by the British in 1896. And they treated Africans worse than they treated their trash which at least they put gently into their trash cans.
The thing that was truly annoying and I had so many fights with white journalists here in Canada is that they kept saying Meghan is lying because they know there is no racism in the palace.
I was arguing with them and I told them I am not going to listen to some old white man or woman who has never been to Buckingham Palace telling me how Meghan felt about racism in that place.
I asked some old white journalist if he could turn himself into a black woman and marry Prince Harry as quickly as he can and go live at the palace and have his/her black babies there then I will pay attention if they tell me they never experienced any racism there. Otherwise, they were just expressing their own racism.
Now as this war on Meghan was going on nobody in the white media or from the palace ever raised a whiff of concern that Prince Andrew, one of the biggest shots in Buckingham Palace and son of Queen Elizabeth was facing one of the most horrific charges anybody can face in this world.
It is called pedophile and it as ugly a crime as one can think of and yet this man was getting away with it pretty easily and with media and public support until now.
And now their biggest problem is that if Prince Andrew was to settle this matter by paying the victim in a court settlement, where the heck would he get the money.
We know that the Monarchy in England has more money and assets than the British government and they are crying about money, not the terrible crime committed by Prince Andrew. That tells us everything we need to know about the Royal Family.
To some people, including me, the entire English Monarchy based on their record for centuries is one of the most dangerous criminal institutions in the world. They have probably done more damage to the world than the mafia. That is not a bad record depending on where your real interests are. We just don't have to worship them.
Adongo Ogony is a Human Rights Activist and a Writer who lives in Toronto, Canada