Kwanzaa is a weeklong celebration held in the United States that honors African heritage in African-American culture. Kwanzaa is observed from December 26th to January 1st and culminates in gift-giving and a big feast.
The holiday is relatively new, compared to other holidays celebrated in the U.S. Dr. Maulana Karenga, professor and chairman of Africana Studies at California State University, first created Kwanzaa in 1966. He created this holiday in response to the Watts Riots in Los Angeles in 1965 as a way to bring African-Americans together as a community.
Dr. Karenga researched African harvest celebrations and combined aspects of several different celebrations, such as those of the Ashanti and those of the Zulu, to form the foundation of Kwanzaa. The name Kwanzaa is derived from the phrase matunda ya kwanza which means first fruits, or harvest, in Swahili. Celebrations often include singing and dancing, storytelling, poetry reading, African drumming, and feasting.
Dr. Karenga created seven guiding principles to be discussed during the week of Kwanzaa. The seven principles represent seven values of African culture that help build and reinforce community among African-Americans. Each day a different principle is discussed, and each day a candle is lit on the kinara (candleholder). On the first night, the center black candle is lit, and the principle of umoja, or unity is discussed. On the final day of Kwanzaa, families enjoy an African feast, called karamu.
Kwanzaa has seven core principles, or Nguzo Saba:
1. Umoja: Unity – To strive for and maintain unity in the family, community, nation, and race.
2. Kujichagulia: Self-Determination – To define ourselves, name ourselves, create for ourselves, and speak for ourselves.
3. Ujima: Collective Work and Responsibility – To build and maintain our community together and make our brothers' and sisters' problems our problems and solve them together.
4. Ujamaa: Cooperative Economics – To build and maintain our own stores, shops, and other businesses and to profit from them together.
5. Nia: Purpose – To make our collective vocation the building and developing of our community in order to restore our people to their traditional greatness.
6. Kuumba: Creativity – To always do as much as we can, in the way we can, in order to leave our community more beautiful and beneficial than we inherited it.
7. Imani: Faith – To believe with all our heart in our people, our parents, our teachers, our leaders, and the righteousness and victory of our struggle.
Kwanzaa has seven core symbols:
1. Mazao: Crops – Mazao symbolizes the fruits of collective planning and work, and the resulting joy, sharing, unity and thanksgiving part of African harvest festivals. To demonstrate mazao, people place nuts, fruits, and vegetables, representing work, on the mkeka.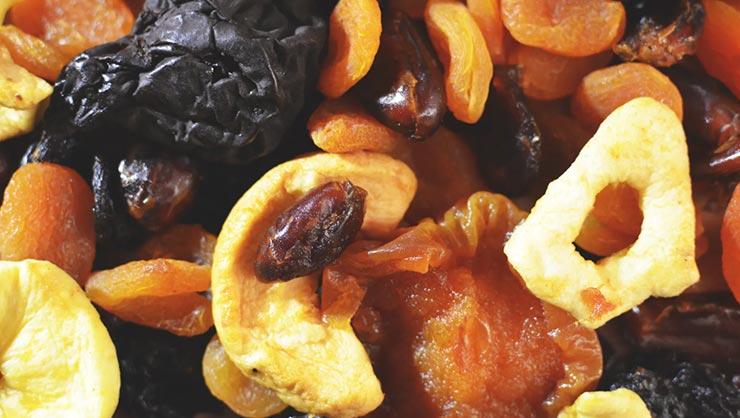 2. Mkeka: Place Mat – Just as the crops stand on the mkeka, the present day stands on the past. The mkeka symbolizes the historical and traditional foundation for people to stand on and build their lives.
3. Muhindi: Ear of Corn – The stalk of corn represents fertility and the idea that through children, the future hopes of the family are brought to life. One vibunzi is placed on the mat for every child in the family.
4. Mishumaa Saba: The Seven Candles – Candles are ceremonial objects that serve to symbolically re-create the sun's power, as well as to provide light. There are three red candles, three green candles, and one black candle that are placed on the kinara.
5. Kinara: The Candleholder – The kinara represents our ancestry, and the original stalk from which we came.
6. Kikombe Cha Umoja: The Unity Cup – On the sixth day of Kwanzaa, the libation ritual is performed to honor the ancestors. Every family member and guest will take a drink together as a sign of unity and remembrance.
7. Zawadi: Gifts – On the seventh day of Kwanzaa, gifts are given to encourage growth, achievement, and success. Handmade gifts are encouraged to promote self-determination, purpose, and creativity.
The thing that impresses me as a Kenyan living with my neighbours to the south is the sheer resiliency of the African soul and spirit with their determination to take whatever the white racists throw at them and get back even stronger.
Africans were brought to America and European countries in chains at the bottom of ships where many of them were thrown into the seas if they fell sick. I always tell my white friends how being thrown under the sea must have been real hell for the African slaves. These are people who probably never went swimming all their lives and all of a sudden you are thrown at the bottom of the Atlantic Ocean and you have to learn your swimming there.
In America, they ploughed the land for the white man and produced their food which the salves themselves were not allowed to eat. In the plantations, they were treated worse than people treat animals. They were whipped and burned alive on treetops which was some form of a truly sadistic entertainment for white folks. It is unthinkable that the white folks would come out of their churches singing to go watch African slaves being lynched and killed and they were thrilled with that experience.
To cut a very long issue short, despite all that and more, the Africans fought against slavery and ended it fighting from so many angles the racist governments in the USA had no idea how to stop them.
To this day, Africans still face racism in the USA and still fight it with all their energy like we just saw last two years with the rise of Black Lives Matter. In sports, every sport, African Americans just took over everything as soon as they were allowed to participate whether it is basketball, American football, athletics, and God forbid, even golf and tennis.
Africans took the fight to end racism everywhere like here at the 1968 Olympics in Mexico when John Carlos and Tommie Smith raised the Black Fist of Power which was the rallying symbol for the Black Panther revolution movement in the USA.
revolution movement in the USA.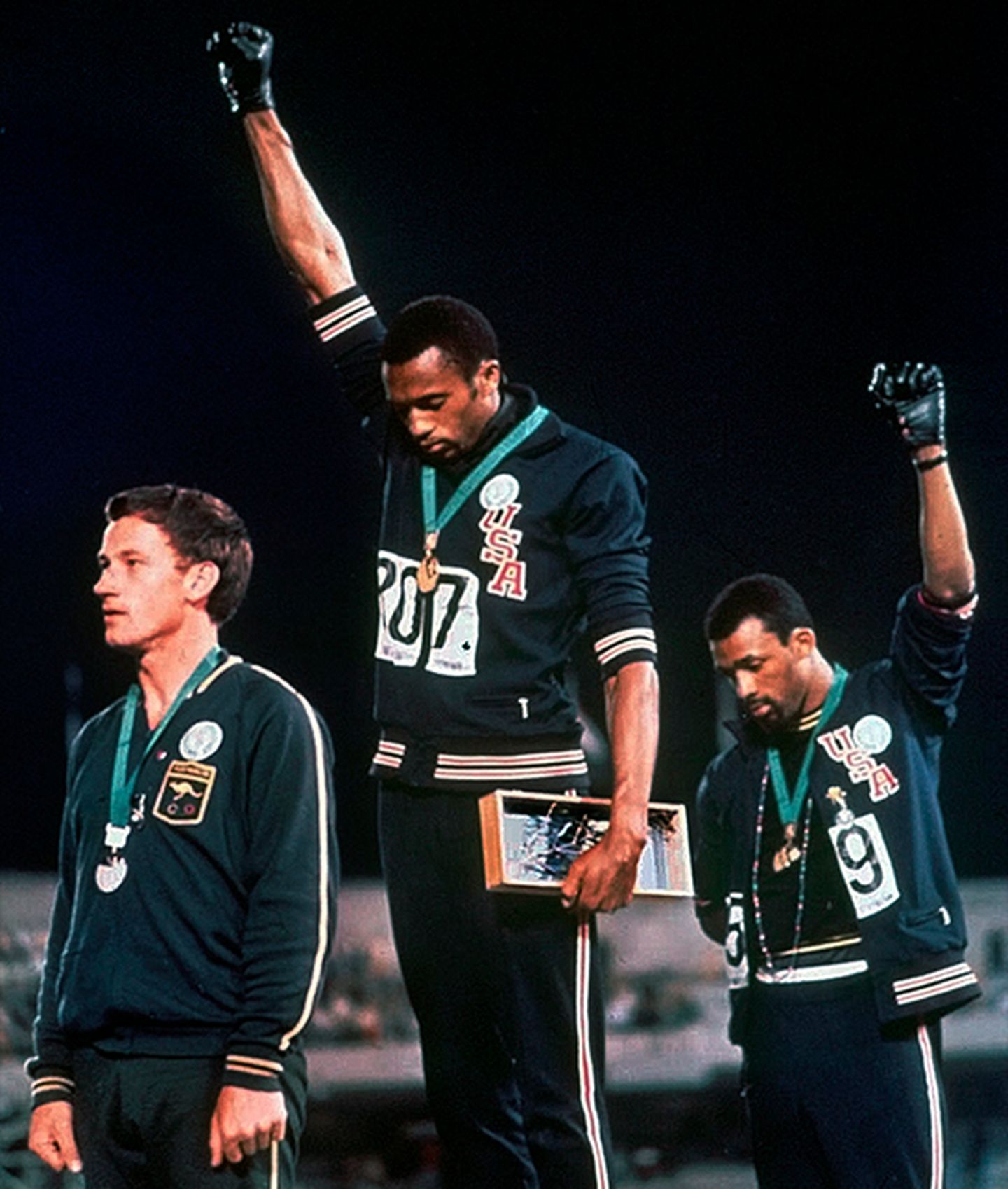 Norman stood with Smith and Carlos on the podium as his competitors raised a fist each. Tommie Smith the guy at the back became a medical doctor later on.
Of course, the big fights the whole world has followed for generations go way back. It didn't even start with Dr. Martin Luther King and goes way back. Dr. King provided the turning point to roll racism in America over its head. Here is Dr. King giving his "I Have a Dream" game-changer speech in 1963.
Here is Dr. King giving his "I Have a Dream" game-changer speech in 1963.
The other African American anti-racism activist who really inspired young Americans to join the struggle was Prof. Angela Yvonne Davis. I have been privileged to attend her speeches here in Toronto but she comes from a very different angle on fighting racism because ideologically Prof. Davis defines herself as left of most of our leaders in fighting racism.
Also, the American system has been terrified of her for decades because of her connections with revolutionary activists on the ground like Abu Jamal who is in jail now as we speak having spent more than 30 years in jail for fighting against racism.
And today we have the Black Lives Matter which arose from the youth being fed up with police violence and terrorism against African Americans.
Protesters deploy a "Black Lives Matter" banner near the White House during a demonstration against racism and police brutality, in Washington, DC, on June 6, 2020.
Adongo Ogony is a Kenyan Human Rights Activist and a Writer who lives in Toronto, Canada